Performance Boat Club Events, Inc.
Charities
"Camp Ooch wants to ensure every kid affected by cancer in Ontario has the chance to 'go to Camp'. Currently, 2,400 kids with cancer in Ontario do not have access to an oncology Camp. Support from the Performance Boat Club of Canada Muskoka Lakes Parade of Power makes it possible for Ooch to provide more fun and friendship and send more kids with and affected by childhood cancer to Camp."
– Teya Vitko, Development Coordinator, Events, Camp Oochigeas
PBCE Inc. is a not for profit corporation with charitable status. Our mission is to promote safe and responsible performance boating through education, awareness, and organized boating events, while contributing to local communities through charitable fund-raising activities and the support of the performance boating community.
Since 2007, the Performance Boat Club Events Inc. has raised over $610,000 for various charities in southern Ontario!
PBC Canada's Charity Poker Runs raise funds to provide support for charities in and around Canada. Many times there are personal connections that lead us to partner with certain charities and foundations. Sometimes boating families have been effected by a critical illness or loss, or have been in need of… These charities include the Children's Wish Foundation of Canada, Tim Hortons Foundation, Canadian Power and Sail squadron, and The Crohn's & Colitis Foundation of Canada, among others.
Whatever the connection the Performance Boat Club of Canada is thrilled to partner with the following charities:
Children's Wish Foundation
The Children's Wish Foundation is a uniquely Canadian charity that helps Canadian children, families and communities by granting the favourite wish of a child diagnosed with a life-threatening illness. With every wish that we grant, we create moments of joy that ease the pain of a child, give respite to the child's family, and connect healthcare professional and communities in that burning wish of hope.
We've been granting wishes since 1984. As we approached our 30-year milestone, we granted the 20,000th wish to a child living with a life-threatening illness. Every wish is as unique as the child making it, from finally getting to cuddle with grandparents who live far away, to hitting a puck with a favourite hockey player. In the often painful life of a seriously ill child, these wishes have made a tremendous difference.

Camp Oochigeas. For Children with Cancer
In 1983 an ambitious group of volunteers banded together to form a summer camp unlike any other in Canada. Exclusively serving children with cancer, it would be privately funded, staffed entirely by volunteers and completely free. A camp where every child, no matter how debilitating their illness, would be provided an opportunity to explore enriching, challenging, fun experiences through what is fondly referred to today as the Magic of Ooch.
Thirty years later, Ooch has experienced exponential growth. Serving over a thousand children with and affected by cancer each year, various programs now serve siblings, bereaved siblings and parents. Ooch continues to be the only overnight camp in Ontario to offer onsite chemotherapy IV treatment and blood transfusions. Often referred to as the social cure for cancer, we have expanded programs year-round in Muskoka, at the Hospital for Sick Children (SickKids), Ooch Downtown and various other cancer centres across Ontario.
With over 450 annual volunteers, 41 full-time staff and a culture that was voted one of Canada's top 10 most admired cultures by Waterstone in 2012, we continue to recruit loyal talent. Building programs to meet the ever-changing landscape of paediatric healthcare, Ooch relies on the generous support of foundations, donors and volunteers. Ooch does not receive government or hospital funding.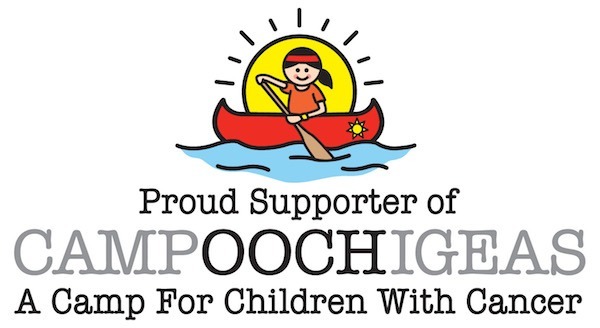 Boaters for Best Care
In the same way that your boat is your home away from home, Georgian Bay General Hospital (GBGH) is your hospital away from home.
Boaters rely on GBGH to provide patients with the best care possible when needed. Like all hospitals in Ontario, GBGH relies on members of the community to provide the funds for equipment necessary for best care. Your government does not fund hospital equipment needs or capital costs – it's up to all of us!
The CT Scanner at Georgian Bay General Hospital is aging and without a CT Scanner, the Emergency Department cannot function effectively, and lives will be at risk. Staff at GBGH rely on a CT Scanner to quickly identify and diagnose injuries that require immediate treatment. It is also the primary tool used to diagnose patients with chest pain, head trauma, injuries to hands and feet, and uncontrolled bleeding.
Donate to Boaters for Best Care today and help ensure that life-saving equipment is available when needed!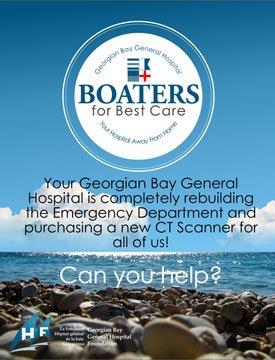 TELUS Ride for Dad in the Fight Against Prostate Cancer
The Ride For Dad is proud to be a rallying point for those who want to be active in the fight against prostate cancer. Each year hundreds of event partners volunteer their time and energy to organize Community Fundraiser events that reach thousands of Canadians and raise funds to assist in our fight against prostate cancer.
Our goal as an organization is to spread awareness and fund research for prostate cancer, so that men can continue to be there for their families and friends for years to come. The research helps find hope for the future, and the awareness has the potential of saving men's lives today.
We raise funds through large scale one-day Ride events, and through ongoing public fundraising throughout the year. Ride For Dad signature events take place in over 40 major cities across Canada, representing every Canadian province. To learn more about a ride in your city, please visit www.RideForDad.ca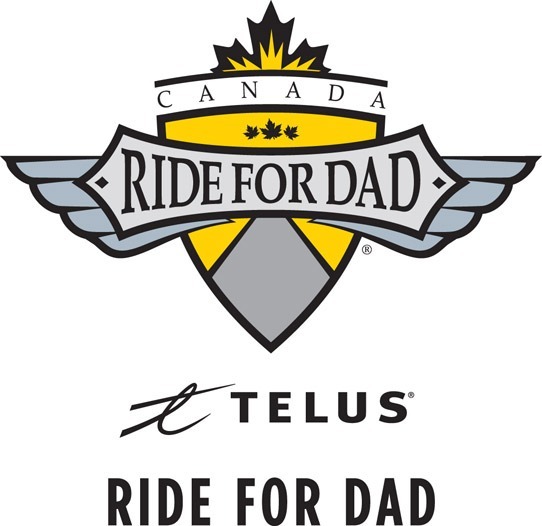 St.Joseph's Hospice of Sarnia Lambton
Since 2005 St. Joseph's Hospice has been serving the community as a Resource Centre for terminally ill people as they face their illnesses and support programs for people who are caring for or grieving the loss of a loved one. In response to community need, we expanded our services to include the Residential Hospice at our new location on Christina Street North in late 2009 St. Joseph's Hospice opened its doors in December 2009. This ten suite home-like residence provides, free of charge, 24-hour specialized palliative care to people living with a terminal illness, as well as those in their life circle. The hospice is a non-profit organization serving Sarnia Lambton area. Along with the highly skilled professional staff, we have over 375 volunteers who give of their time and talents each week to help the residents and their families deal with life's greatest challenges.
The Tim Horton Children's Foundation
Founded by Tim Horton's co-founder Ron Joyce, the Tim Horton Children's Foundation was established in 1974 to honour Tim Horton's love for children, and his desire to help those less fortunate.
Tim Horton Children's Foundation camp experiences are more than a fun trip away from home. Helping to create campers to be becoming responsible, caring and motivated individuals. The programs are designed to change the way young people from economically disadvantaged homes think about themselves and the opportunities that exist for them.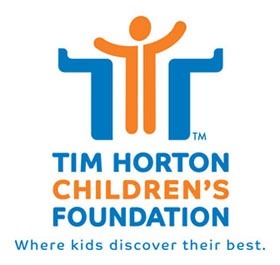 Muskoka Children's Foundation
Our mission is to focus community resources for the enrichment of the lives of Muskoka children.
The Children's Foundation of Muskoka is an independent, non-profit organization formed in 1989 by volunteers in Muskoka. CFM raises funds in our local community in partnership with individuals, businesses and service organizations. We are also the community partner with Canadian Tire's Jump Start Program.
Through our community partnerships, we help in practical ways when no other help is available. We provide funds for recreational, cultural, medical and emotional needs and opportunities. Our grants provide children in Muskoka the opportunities to grow and develop.

The Crohn's & Colitis Foundation of Canada
The Foundation has grown to become a world leader in Crohn's and Colitis research funding. We are the Canada's largest non-governmental founder of Crohn's and colitis research. We are also the single largest patient organization in Canada focused on Crohn's disease and ulcerative colitis, with over 40 volunteer chapters across the country.
Our promise is to cure Crohn's disease and ulcerative colitis and improve the lives of children and adults affected by these chronic diseases.
We work towards this promise by investing in research, patient programs and services, advocacy and awareness.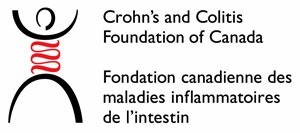 Canadian Diabetes Foundation
The Canadian Diabetes Association leads the fight against diabetes by helping those affected by diabetes live healthy lives, preventing the onset and consequences of diabetes, and discovering a cure.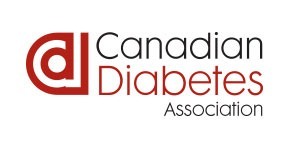 Nippissing Association for Disabled Youth
The Nipissing Association for Disabled Youth (NADY) is a registered charity with the mandate to improve and implement services for developmentally and physically challenged children and young adults. As a charity we are unique in that our board of directors parents of children with special needs. Working together, we support each other as we face similar challenges.
We own and operate a wheelchair accessible van, available to families for medical trips, recreational outings and NADY related programs. We also offer recreational programs for children over the age of six and for young adults with special needs in our community. These programs include: an eight week summer day camp, a Saturday recreation program, horseback riding, as well as downhill ski lessons and experiences at North Bay's Laurentian Ski Hill. NADY is also proud to host an annual Christmas party and family picnic.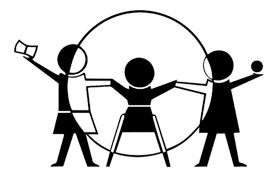 Orillia Volunteer Firefighters Community Disaster Relief Fund
This fund was set up by the Orillia Volunteer Firefighters Association to assist local organizations and individuals that have been affected by a personal tragedy. A few of the examples that the funds reach people surviving after a devastating fire destroying their home or with a medical problem that may require them to travel great distances. This funds assists affected persons through the North Simcoe Victim Crisis Service, Salvation Army and Canadian Red Cross.
Ramara and Orillia Fire Departments
The Ramara and Orillia Fire & Rescue Services is a volunteer organization comprised of up to 70 dedicated men and women. We strive to provide the best possible service to the residents of our municipality, whether the response is regarding a fire, a motor vehicle accident or a health related issue.
The Fire & Rescue Services' primary function is to attend to fires within our communities; however we are also very involved in emergency rescue on land and water. Our Deputy Fire Chief/Fire Prevention Officer, Tony Stong, provides inspection services with regard to home safety, wood stove installation and vendor licensing.
Our Department also provides the community with a very strong Public Safety Awareness Program whereby some of our volunteers go to schools and rural fairs to demonstrate the "fire house" and advise residents with regard to home safety.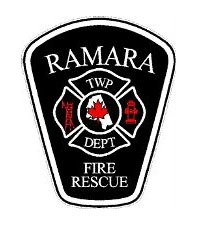 Ontario Water Centre for Innovation, Research and Learning and the SPLASH Water Festival
The SPLASH Floating Water Festival is a series of events to help people to love Lake Simcoe and the lands that surround it, and understand more about it all, developed through the collaborative efforts of citizens, business and government.
The Water Centre's goal is to help make the Lake Simcoe area a 21st century living laboratory where a better future is imagined. It will be advancing water thinking, engaging people and creating ripples through collaborative information exchange, building opportunities for recreation, volunteerism, social engagement, learning and enjoyment, and increasing a sense of community and empowerment through helping the environment.

Gananoque Lions Club
The Gananoque Lions are a group of 53 dedicated and very active individuals. We have been working on many major projects over the years including community, provincial, national and international. We also participate in community events such as Canada Day Celebrations, Huck Finn Derby, Remembrance Day, Pump-gan-fest and The Santa Claus Parade. We have also helped out in disaster relief and environmental services.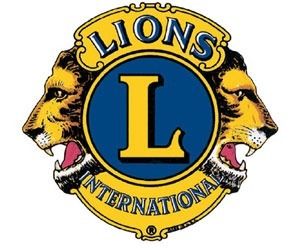 Thousand Islands Association
The Thousand Islands Association (TIA) is a non-profit association of sailors, power boaters, and property owners. Founded in 1934, the membership is roughly half Canadian and half American, with a common interest in keeping the St. Lawrence River a safe and beautiful area.